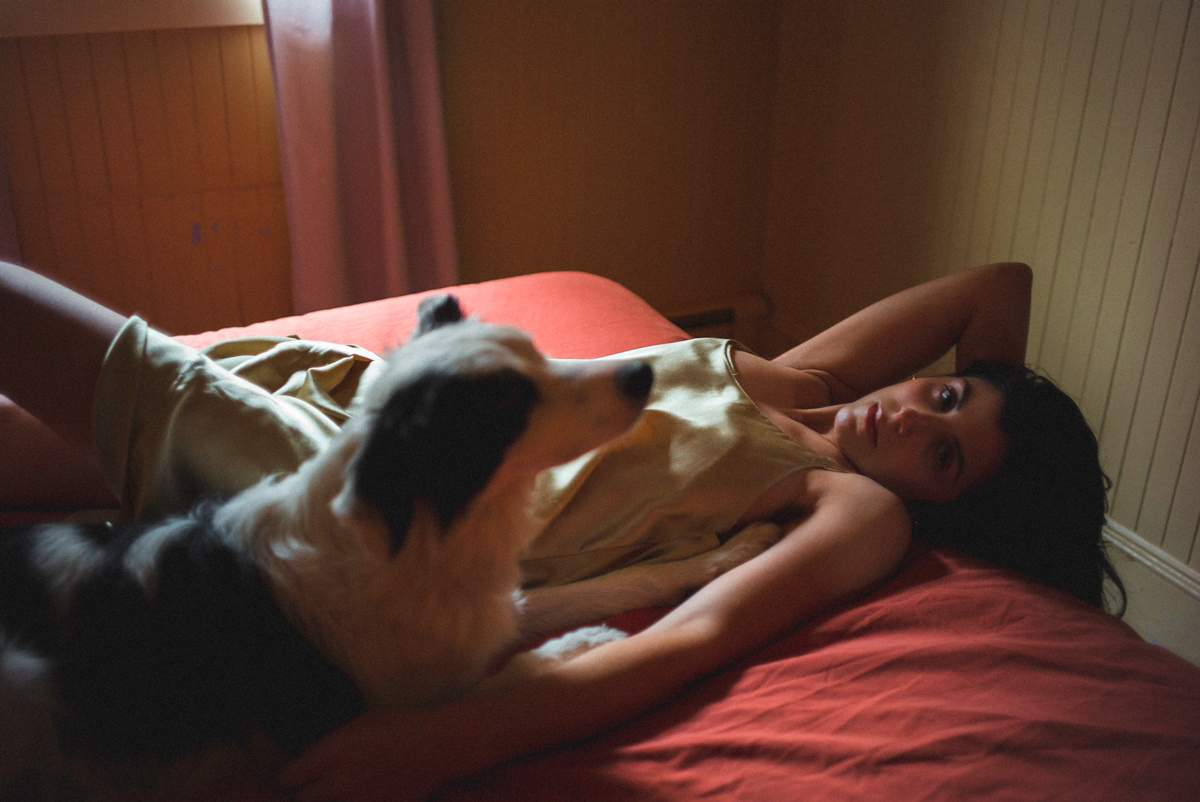 Montreal's
Ada Lea
(the moniker of Alexandra Levy) presents a new single/video "hurt," her first new piece of music since 2020's woman, here EP. "hurt" lives in a snowy Montreal winter, a city that Levy calls home and lives and breathes through her music. It thrums with bass and brooding keys, as Levy uses frank language and imagery: "somebody hurt me badly, now I'm stuck in a rut / now I don't know my body / I could say it or say nothing at all / take a walk or take none at all / get on a bus back to Montreal / tell my friends or say nothing at all."
When the song hits its peak, her voice is carried by a swirl of strings and quick-tempoed keys. In the accompanying video, directed by Monse Muro, Levy sits at a decorated table, awash in desaturated colors. Peculiar images and colours flash through as the song grows in intensity.

"I wanted to find a way to communicate complicated feelings using the simplest language possible," says Levy. "I came with a narrative and removed almost every detail, so as not to obfuscate the feeling - but left it open in terms of a resolution: was this hurt necessarily a bad thing?"

"hurt" follows Levy's woman, here EP (2020) and her debut, what we say in private (2019), a collection of raw, confessional, and at times messy emotions, presented through beautifully colourful pop songs. "hurt" is a first taste of what's to come.