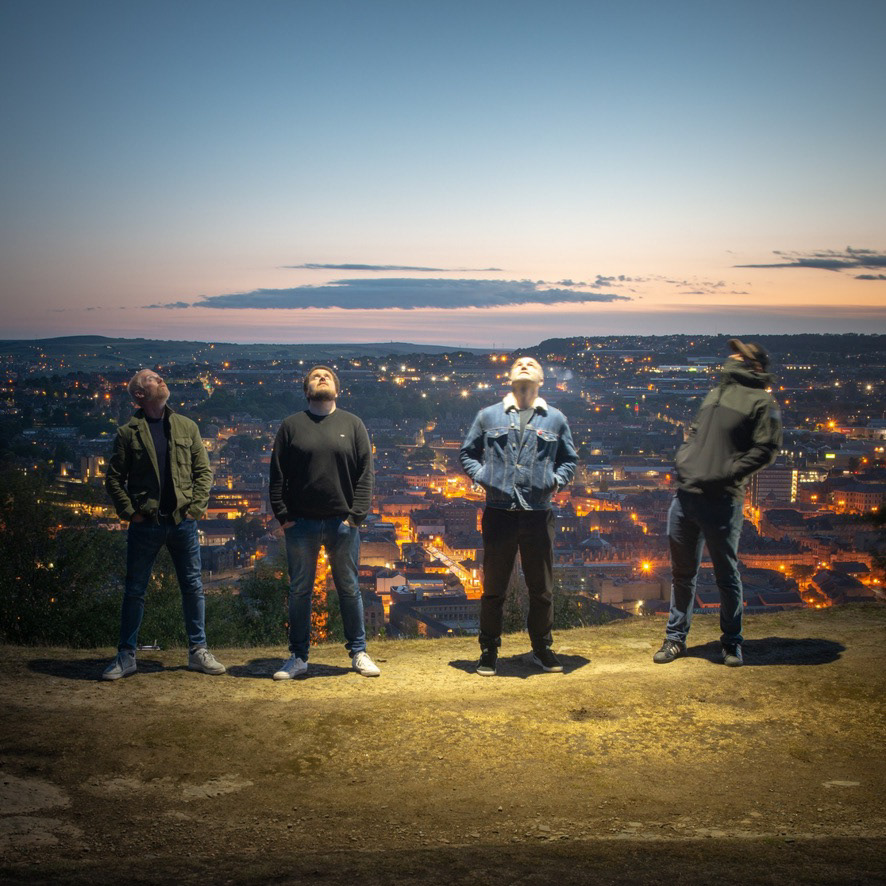 CASINO ROCKETS have announced they will be playing a free open-air hometown show at HALIFAX GRAYSTON UNITY on FRIDAY 27 AUGUST. This will be the band's first show before the pandemic struck and follows the release of their debut album, REALITY DISTORTION FIELD, which came out in May.

With an impulsive and mesmerising approach to rhythm, and a force that drives through the heart of the album, CASINO ROCKETS operate within a world of alt / math / post-rock utilising intricate guitar patterns and wall-of-sound synths to create rock with a discerning edge. 
Produced by Steve Whitfield (The Cure, The Mission, Jane Weaver) and mastered by Dez Ford (Scenius, The Fossil Collective, Klammer) REALITY DISTORTION FIELD, as the band themselves admit, is an album of, "Persistence and perspective, a journey from the bleakness of the mundane to the exhilaration of elevation; an adventure between the rock bottom and the summit". 
The band instinctively aim for the unpredictable, a trait which sees the album career between seismic shifts in rhythm and structure, which in turn reflect the disparate influences at play, taking in trip hop and electronica to psychedelia and classic rock. The deviance of the drum patterns in Simpatico; the extraordinary structures of Black & Red which somehow evoke both Pink Floyd and British Sea Power; the sweeping otherworldly sci-fi-isms of Feel Me Now; and the daring, prodigious nature of the closing Kachumber. They all combine to weave something that could be the result of several contrary bands randomly stitched together but with a sound that defiantly remains that of CASINO ROCKETS.

REALITY DISTORTION FIELD has been a long time coming. Black & Red was originally released almost three years ago and the album itself has been bubbling away slowly ever since. Each song has been painstakingly nurtured, with the final track Kachumber taking several years to refine, having being shelved numerous times because the band never felt able to do it justice. Until now that is. "The idea persevered and continued to evolve right up until the final mix," they say, "eventually becoming what we consider to be a powerful climax to the album."
Put simply, the album has taken time because it needed time and because it's important. 
"Finally holding the album in our hands means such a lot to us," the band explain. "When we set out to write and record Reality Distortion Field we were driven by a passion to create a sound familiar to our ears but yet to be heard. This has been a deeply profound experience, the realisation of a dream. The question that now excites us the most is: where do we go from here?"
CASINO ROCKETS are TIV WHITAKER (vocals and synths) RICK ANDERSON (guitars and vocals) DAN LEA (bass, synths and vocals) and – out of necessity – the unrecognisable CHRIS (drums).