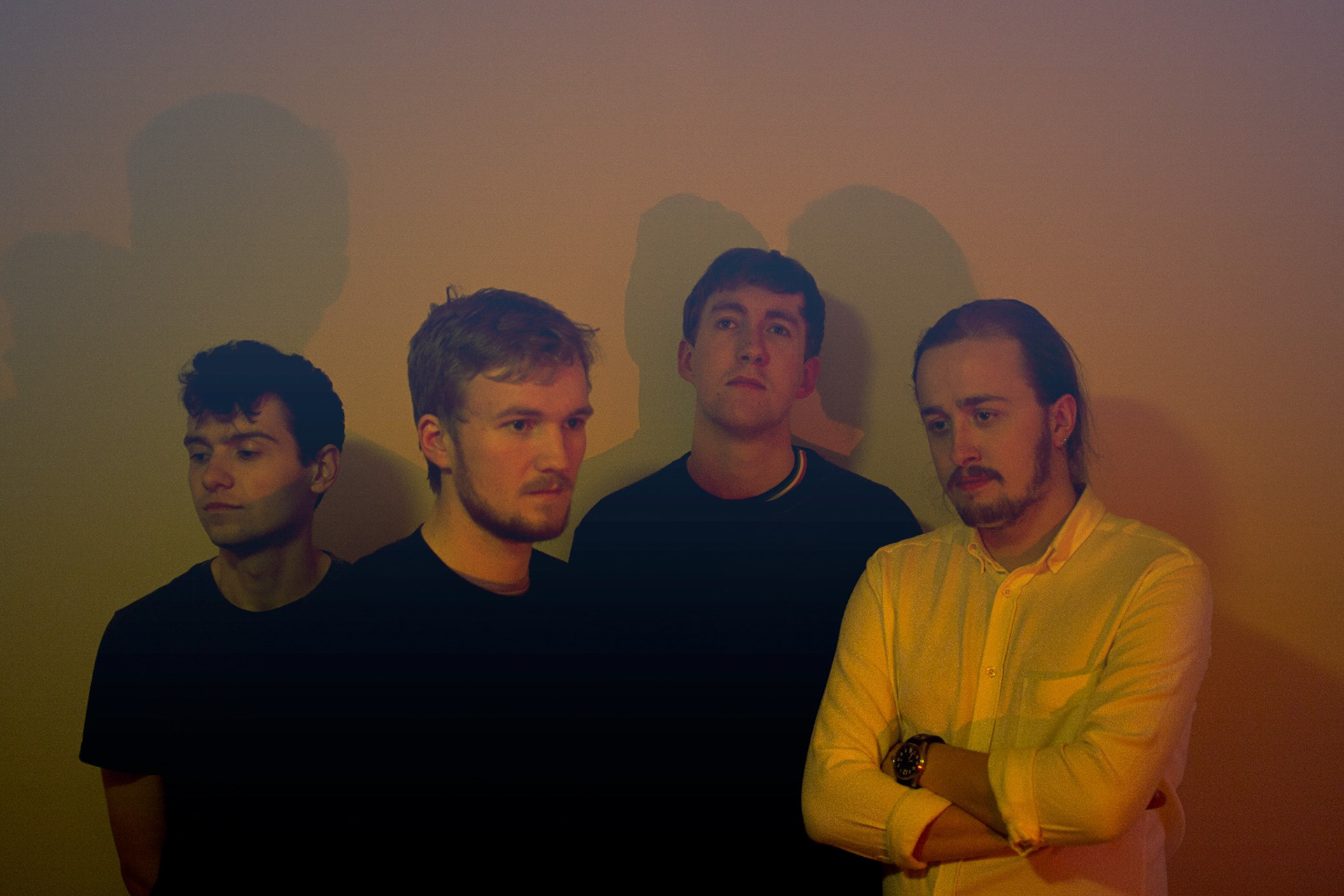 Today, Sheffield / London based dark-indie four piece Dead Slow Hoot have released their highly anticipated EP 'A Kinder Kind' via Philophobia Music, which is available on all streaming platforms - as well as a special vinyl release that is limited to only one hundred copies.
'A Kinder Kind' sets the band apart from the rest with their ability to courageously look psychologically within themselves and how the society around them can affect that. Along with the release of their EP - the band have shared their final single 'Ocean On All Sides' - an anthemic ballad that comes to a huge cinematic ending, showing off the band at the full capacity to capture that alt-rock moment.
'This is probably the track that most closely matches others in our back catalogue, it's a big anthemic song to capture what at the time was an overwhelming sense of self doubt and desperation. It felt so cathartic to write down and even more so to sing out loud with the amazing string arrangement that Dom wrote for it. In a lot of ways, that's what I've always wanted to achieve with music because there's nothing that feels more exciting than diving into a big chorus together as a band especially in the middle of 2020 when we recorded it. It really feels special every time we play it.'
Dead Slow Hoot earlier this year announced their new EP 'A Kinder Kind', teasing us with singles 'Taller Tree', 'Gesticulating Wildly' and 'Low Road', which has seen the band gain popular support from the likes of Earmilk - labelling their atmospheric sound as "setting them apart from the rest". With support from When The Horn Blows - calling Dead Slow Hoot "the dark horse release of the summer", and tastemakers such as Beats Per Minute, Mystic Sons and Words for Music all praising this run of new material from the band. Alongside this online support, Dead Slow Hoot have seen a run of radio play from the likes of BBC 6 Music, Amazing Radio and Christian Carlisle declaring that he "absolutely adores this band" on his BBC Introducing in Sheffield show.
"A Kinder Kind documents a period of time where I couldn't match my expectations with my reality and set out trying to change that, but I placed all of the blame in the wrong places and turned into a completely toxic version of myself. I didn't know how to communicate what I was feeling at that time, but as I reflected on what was happening I would have intense realisations about myself, which became this collection of songs. Each song marks a specific point in that journey, from the beginning to the end."
Dead Slow Hoot release of their new EP 'A Kinder Kind' via all streaming platforms on the 17th June 2021, along with a special vinyl release via
Philophobia Music
which will be limited to just one hundred copies.