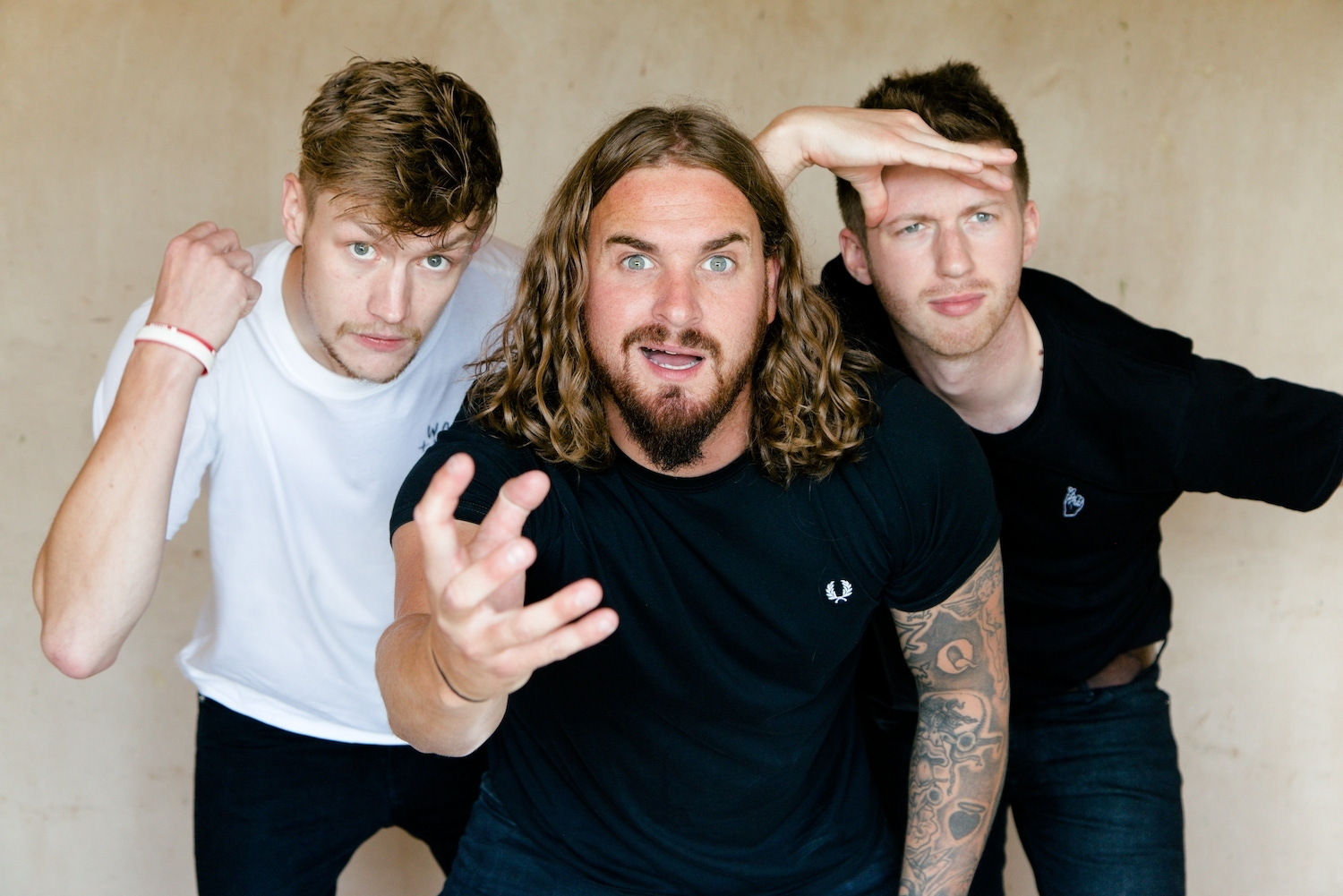 Alternative rock band Dig Lazarus have announced the release of their debut studio album, a music video for new single 'Sky Tonight',  PLUS they've been confirmed as special guests to The Virginmarys on their forthcoming UK tour!

Titled 'Don't Threaten Me With A Good Time', the upcoming studio album was produced by Dave Draper (The Wildhearts, Terrorvision) and will be released on the 15th October 2021.
'DTMWAGT' is the culmination of nearly 10 years of Dig Lazarus playing and writing music together, and features songs from across this entire period — ('Dexter' was probably the first song the boys ever wrote, whilst still fresh-faced college students). With the tone set from the get-go by opening track 'Sermon' (featuring Jesse Hughes from the Eagles of Death Metal) to album closer 'Time Froze", an all-out head-banger (featuring Ally Dickaty from The Virginmarys), 'DTMWAGT' encapsulates an abundance of catchy rock songs, interspersed with lip-curling riffs and palm-sweat-inducing drum beats underpinned by lyrics musing on change, loss, and self discovery.
'Don't Threaten Me With a Good Time' captures the journey of teenage wannabes finding their voice through balls-out rock n' roll, and jumping off high-kicking into the future at 140bpm.
1. Sermon
2. Road Runner
3. Never Change
4. Tell Me Why
5. Satisfied
6. Dexter
7. DTMWAGT
8. Feel
9. Joker
10. Keep It Clean
11. Sky Tonight
12. Outlaw
13. Time Froze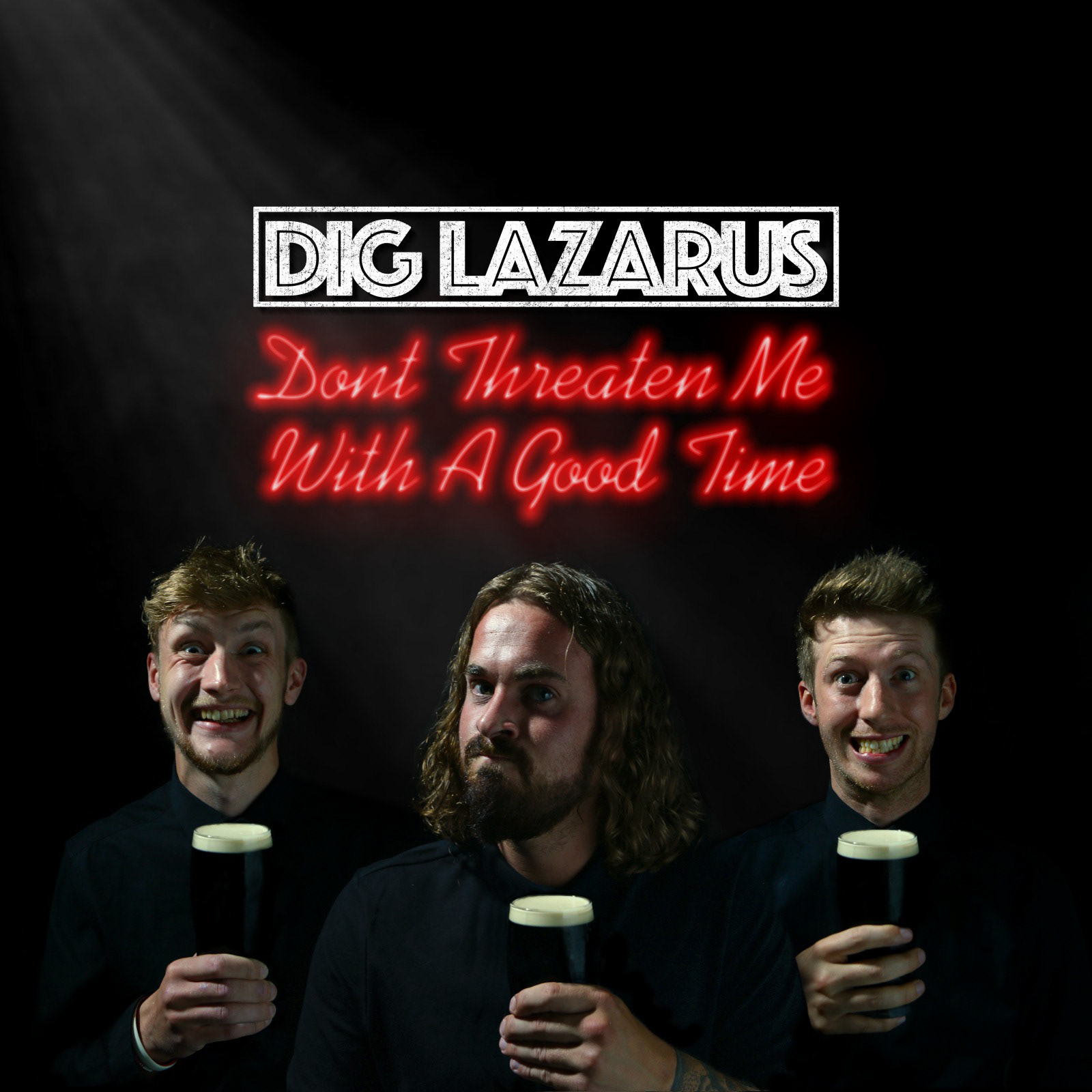 Perfectly on cue to co-incide with the new album announcement is a UK tour with one of British's finest rock acts of recent times, The Virginmarys!
"We're unbelievably chuffed to announce that we'll be joining the one-and-only Virginmarys at all their UK tour dates this fall", says Dig Lazarus. "Ally and Danny have long been friends and inspirations to us, and to be able to share the stage with them at each of the tour dates is frankly an honour. With not having being able to play live music for what feels like an eternity, we wanted to get back out there with the biggest bang we could muster — we can't wait to show everyone at the shows the new material we've worked on behind the scenes — we think you're gonna love it. See you at a rock show near you!" 
Ally Dickaty adds, "We're really happy to have the Dig Lazarus boys with us for this tour! They're great people and a really cool live band that will make this tour even more special!"