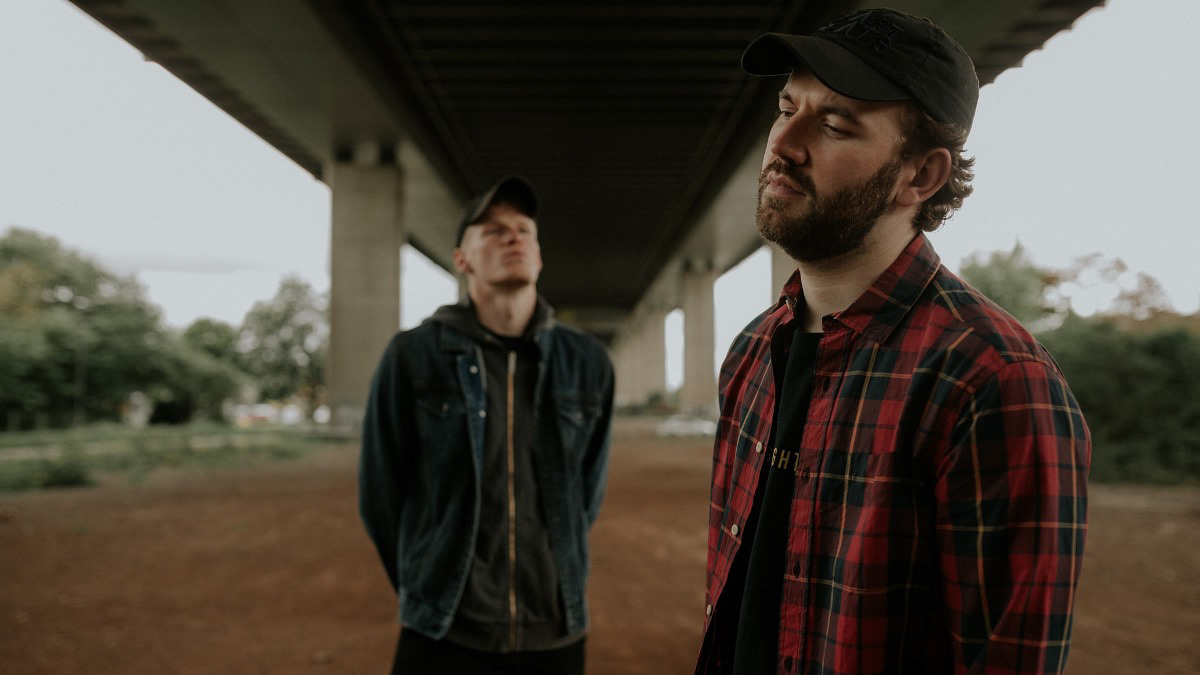 Two best mates making a racket. The Bristol based indie rock duo provide energy and mystery to the rock scene. The pair certainly aren't afraid to express their weird side and want to share their fun outlook on life through Hazey.
Dreamy guitars and fluttering synthesisers are the soul of Hazey. This unworldly aesthetic coats around the duos vastly different vocal styles.
 
Their debut EP 'Left to Wonder' has already gained them strong support from UK radio stations such as BBC Radio Bristol & BCFM - with BBC presenter Chris Arnold hailing the EP as "A strong hefty slab of rock and roll. Top tunes and strong start to your music career!". The collection of songs are a mixed bag of textures that leaves listeners guessing where they will venture to next. The record is out now on all platforms.
Hazey have been working hard on their sophomore creation entitled 'One Way Fame'. The EP has an industrial theme of living in a cold world of posers stuck in 'factory setting'. The Hazey boys aren't going to follow the crowd and become another lifeless drone in the system.
"Young people receive an extreme amount of pressure in this modern world to succeed and become a star/icon. It's ok to want to be normal and lie under the radar. Living life to the full doesn't mean the same thing to everyone! Follow your passions, chase your dreams, be the person you want to be. This EP explores the euphoria of love and the gritty attitude of taking abuse from no-one - these two things often coincide. We're happy guys that enjoy showing off our fun side but we're proud to be able to open up to you on this record."
Ballsy guitar hooks, carefully sculpted melodies and electronic exploration lift the bands sound to a new level. These lads can't wait to take their songs out on the road later in 2021 and reinforce their vision in a live environment.