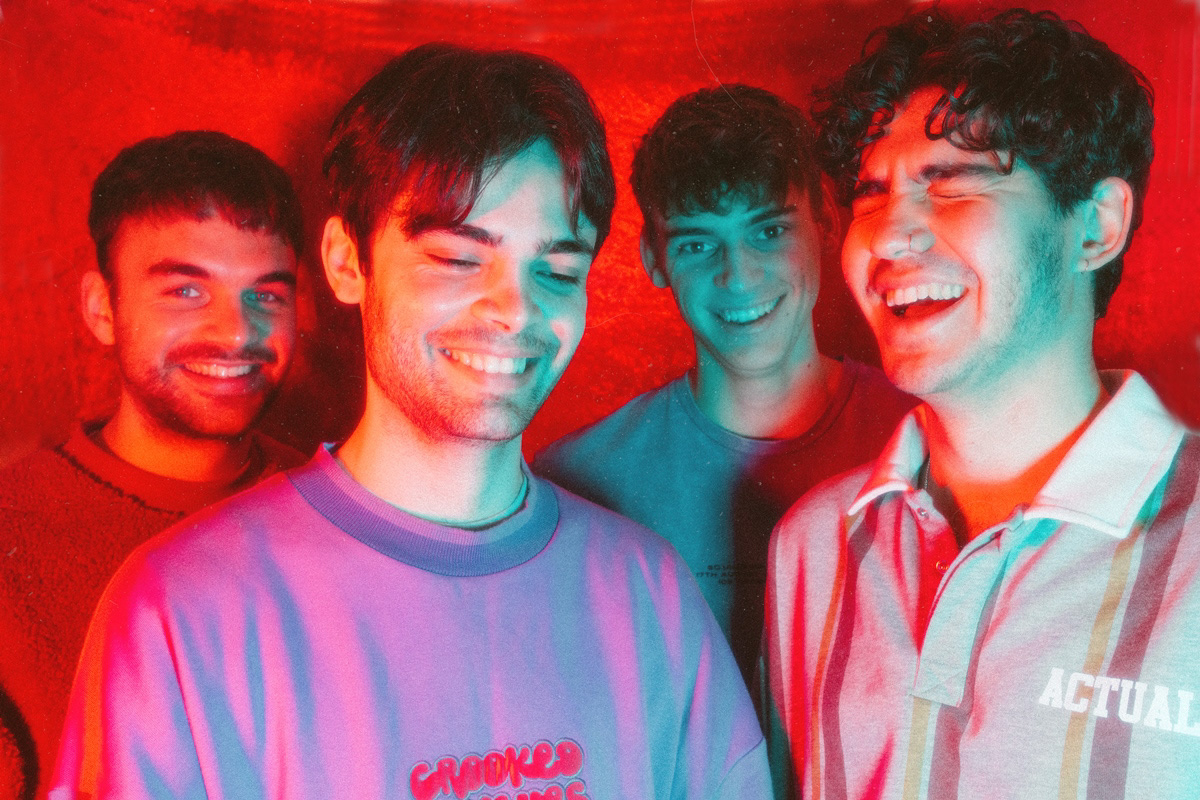 Nottingham's BLONDES have been confirmed as main support on further dates with Irish band Inhaler whose debut album, It Won't Always Be Like This, recently reached #1 in the UK. This follows previous announcements that BLONDES have been added to Leeds and Reading festival alongside further festival appearances at Bristol and Nottingham Dot to Dot, Liverpool Sound City, Live at Leeds and Birmingham Sonic Wave, and a return to Nottingham to join Sports Team in November. Full dates as below.

AUGUST
Sun    15     KINGSTON     Pryzm (with Inhaler)
Tue    17     PRESTON        Continental (with Inhaler)
Thu    19    LONDON         Hoxton Square Colours (with Inhaler)
Mon    23  BOURNEMOUTH    Old Fire Station (with Inhaler)
Tue    24    SOUTHAMPTON     Brook (with Inhaler)
Thu    26   LIVERPOOL     EBGBs (with Inhaler)
Fri    27     LEEDS               Festival
Sun    29   READING         Festival
SEPTEMBER
Sat    25     BRISTOL               Dot to Dot Festival
Sun    26   NOTTINGHAM    Dot to Dot Festival
OCTOBER
Sat    02   LIVERPOOL      Sound City Festival
Sat    16    LEEDS                Live at Leeds Festival
NOVEMBER
Wed    17   NOTTINGHAM        Rock City (with Sports Team)
DECEMBER
Sat    11     BIRMINGHAM        Sonic Wave Festival

BLONDES recently released an exclusive live video of last year's debut single COMING OF AGE, which has so far achieved over 8 million streams. Recorded at Coastal Sound Studios in Liverpool, the video offers a glimpse into what audiences can expect when the band take to the road this year. 

BLONDES began three years ago at Nottingham University, meeting as freshers from widely disparate areas of the UK. The eureka moment for them came in the summer of 2019 whilst watching a set from The Vaccines at Glastonbury Festival, during which they heard an impassioned speech encouraging the audience to start a band and be fearless in chasing their dreams. 
BLONDES took this as encouragement to finish a song that guitarist Alex Davison had started writing several years previously; a song about chasing dreams that would eventually become the debut single Coming of Age. The anthemic chorus ("Here, something really could happen") became the band's prophecy. Armed with self-belief and a handful of great songs, they agreed that they would not return home after finishing university, instead moving in together to focus on their career in Nottingham. 
It was in October 2020 that social media helped catapult the band to the next step. Coming of Age became viral on TikTok as thousands of videos featuring the song appeared across the platform, racking up millions of views. BLONDES were suddenly trending on the internet. In response, TikTok launched an official Coming of Age trend on behalf of the band, resulting in millions of streams of the song as record labels across the world began to take notice. 
Following this initial success, the band signed with C3 Records, which was established in 2018 by Charlie Walker and Charles Attal, co-founders of C3 Management and C3 Presents, one of the world's largest festival producers. BLONDES have since been back in the studio recording their highly anticipated debut EP for the label, due to be released later this year.