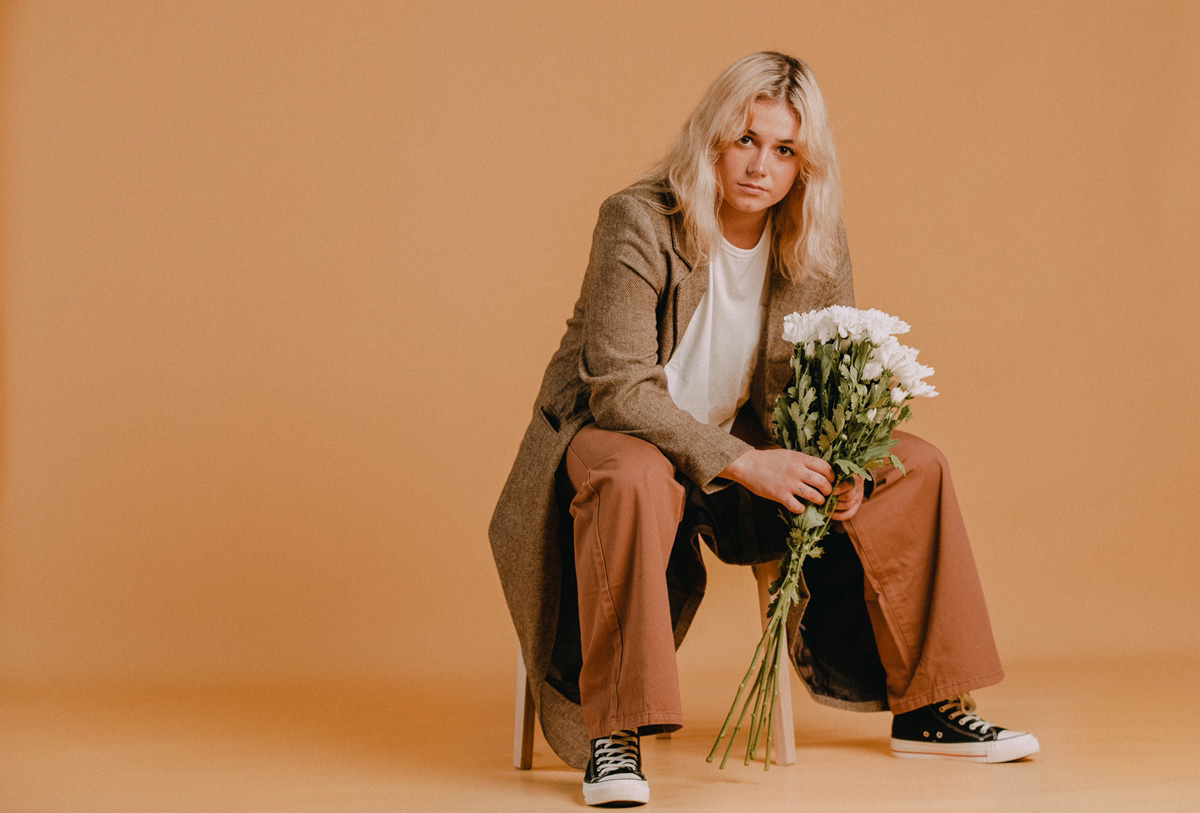 Platinum-selling Australian artist Ruby Fields has been growing up in public ever since she rose to fame in 2017. Her emergence as a modern no-bullshit songwriting personality can be traced back to the moment in her late teens when she decided to take charge of her identity, which led to a whirlwind of national radio play from triple j including a week of her presenting the breakfast show, and being included in their Hottest 100 since she came onto the scene.
Today she releases new single 'Song About a Boy', an electric ode to a past relationship. Ruby also announces her highly anticipated debut album Been Doin' It For A Bit that will be released 24th September 2021. Pre-order
HERE
.
According to Ruby, the song's vulnerable lyrics left her unsure whether to release 'Song About a Boy'. Thankfully, she trusted her gut and has put forth one of her best tracks yet, paints a vivid picture of the fallout that comes in the aftermath of love gone awry. It comes with a movie style video inspired by Midsommar, and the works of Ari Aster.
"I was really on the fence about releasing this track, because when you release a song you immortalise it –– whether you still feel those things or not," says Ruby. "Regardless of it all, this is a song about your feelings being caught up in someone that's not right for you."
'Song About a Boy' is the latest taste from her soon to be released debut album Been Doin' It For A Bit, produced by longtime collaborator Chris Collins (Skegss, Gang Of Youths, Middle Kids) and mastered by John Davis (The Killers, Gorillaz, Dua Lipa, Lana Del ray).
The record proves her position as one of Australia's premier songwriters and musicians, loaded with twists of sunburnt poetry and heaving guitar lines. It also shows a more nuanced, layered portrait of Ruby –– who has grown dramatically as an artist since she first appeared on the scene in 2017 with breakout hit 'I Want'.
Been Doin' It For A Bit is a celebration of where she is at in life –– a place of self-acceptance and triumph from a self-realised artist, and is a declaration of individual and artistic independence that reflects the complexities of growing up, making mistakes and ultimately making peace with one's fallibility.
Been Doin' It For A Bit will be released on 24th September 2021.
Tracklisting
1. Song About a Boy
2. R.E.G.O
3. Kitchen
4. Bruises
5. Airport Cafe
6. Pokies
7. Pretty Grim
8. OUCH
9. Worms
10. Clothes Line
11. Bottle'o