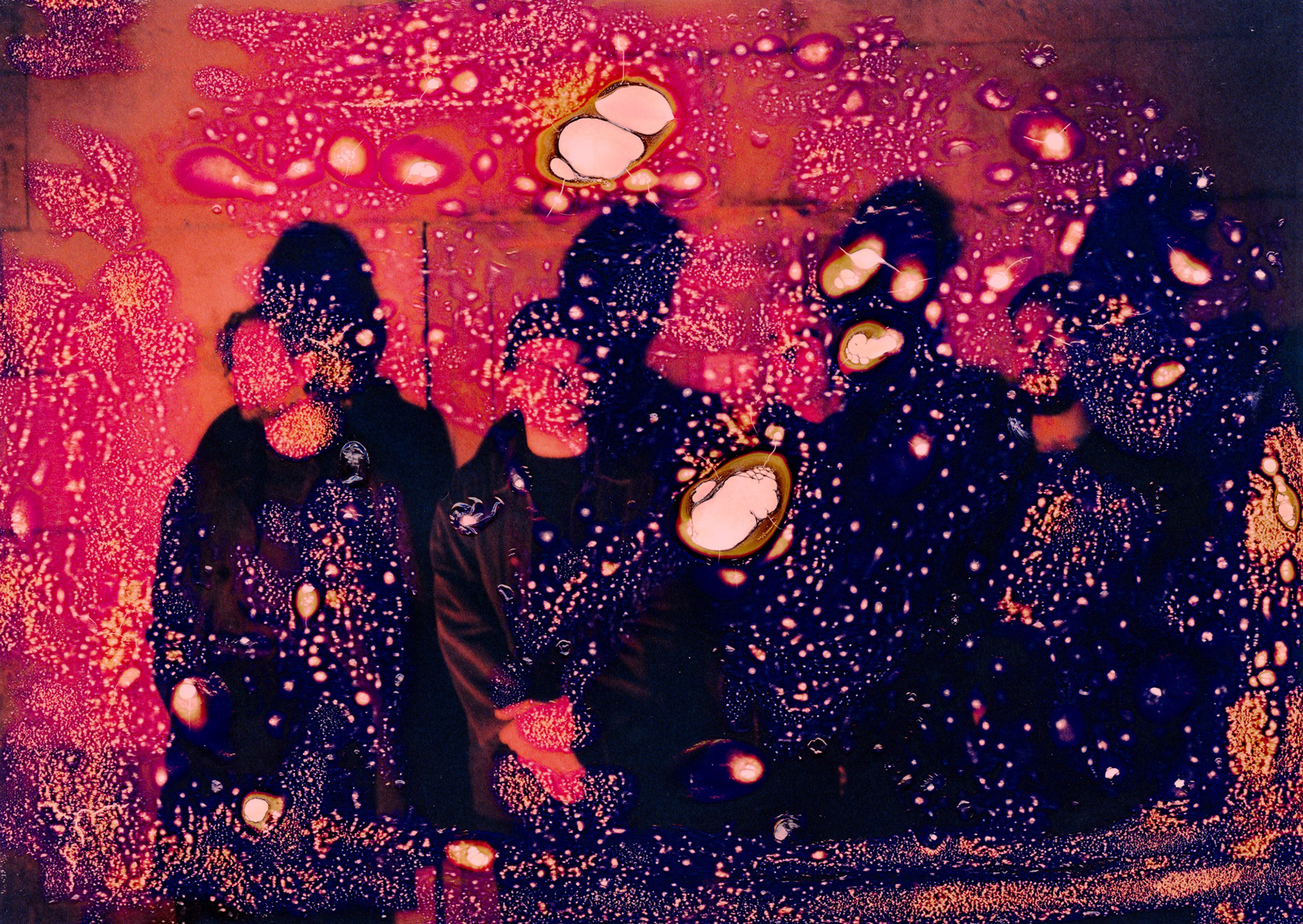 Following an exciting end to 2020, which saw them sign to Houndstooth, release a blistering single 'Deadlock' and named in the NME 100 for 2021, SCALPING prepare their first full body of work, 'FLOOD' EP which is set for release June 18th on Houndstooth.  
Today the band share a new single 'Empty Cascade'. The track is an epic mission statement, a perfect combination of rave fundamentals and straight up system blowing sludge that could legitimately only be pulled off by SCALPING.
SCALPING have quickly established themselves amongst the UK's most sensational acts, drip-feeding explosive shots of techno, punk and hardcore into the world and igniting venues and festivals across UK and Europe with a precise, unrelenting energy. The 'FLOOD' EP is a major milestone for the band and is the first proper holistic realisation of SCALPING's stylistic breadth and mastery of a unique boundary-blurring approach, along with a developed sense of the total control exerted over their music at all times.  'FLOOD' is undoubtedly the sound of a band seizing and maximising a singular vision. 
This single follows on from 'Monolithium' and its mind-bending visuals which bring a pulverising gyrating intensity that unstoppably grinds through the gears to a riotous peak displaying SCALPING's remarkable ability to forge anything they choose to from whatever they feel like.
SCALPING is the Bristol based group comprised of James Rushforth, Alex Hill, Isaac Jones, Jamie Thomas and Jason Baker, initially formed at the end of 2017 with a desire to pair their hometown's visionary, off-kilter dance music to the more organic instrumentation you might find in noise-rock and post-punk. They have since won all manner of plaudits at radio, press and through fervent word-of-mouth for both their eclecticism on record and for the pummelling intensity of their live performances and high-profile fans including Giant Swan, DJ October, Bruce and many more.
"

FLOOD

" Tracklist:
1. Monolithium
2. The Perimeter
3. Cloudburst
4. Empty Cascade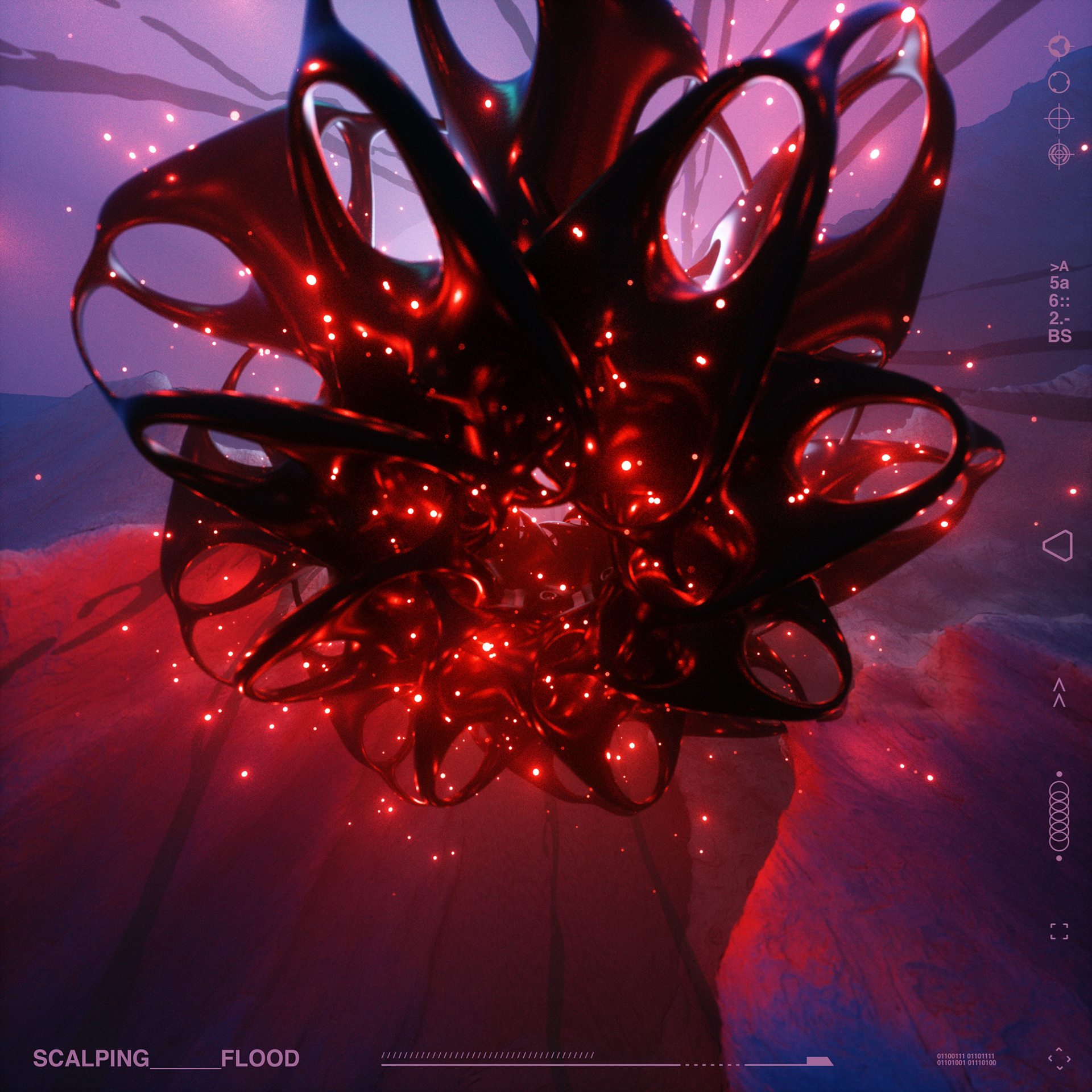 Tour dates:
02 Sep 21 - Peckham Audio, London (Headline), UK
03 Sep 21 - Wide Awake Fest, London, UK
04 Sep 21 - Manchester Psych Fest, Manchester, UK
11 Sept 21 - Misty Fields Fest, Heusden, NL
24 Sept 21 - Loco Klub, Bristol, UK
Sat 23 Oct 21 – Boiler Shop, Newcastle, UK*
25 Oct 21 - Invisible Wind Factory, Liverpool, UK*
26 Oct 21 - Brudenell Social Club, Leeds, UK*
27 Oct 21 - Concorde2, Brighton, UK*
28 Oct 21 – Metronome, Nottingham, UK*
 29 Oct 21 – Roundhouse, London, UK*
*w/ Squarepusher
Tickets are available
HERE