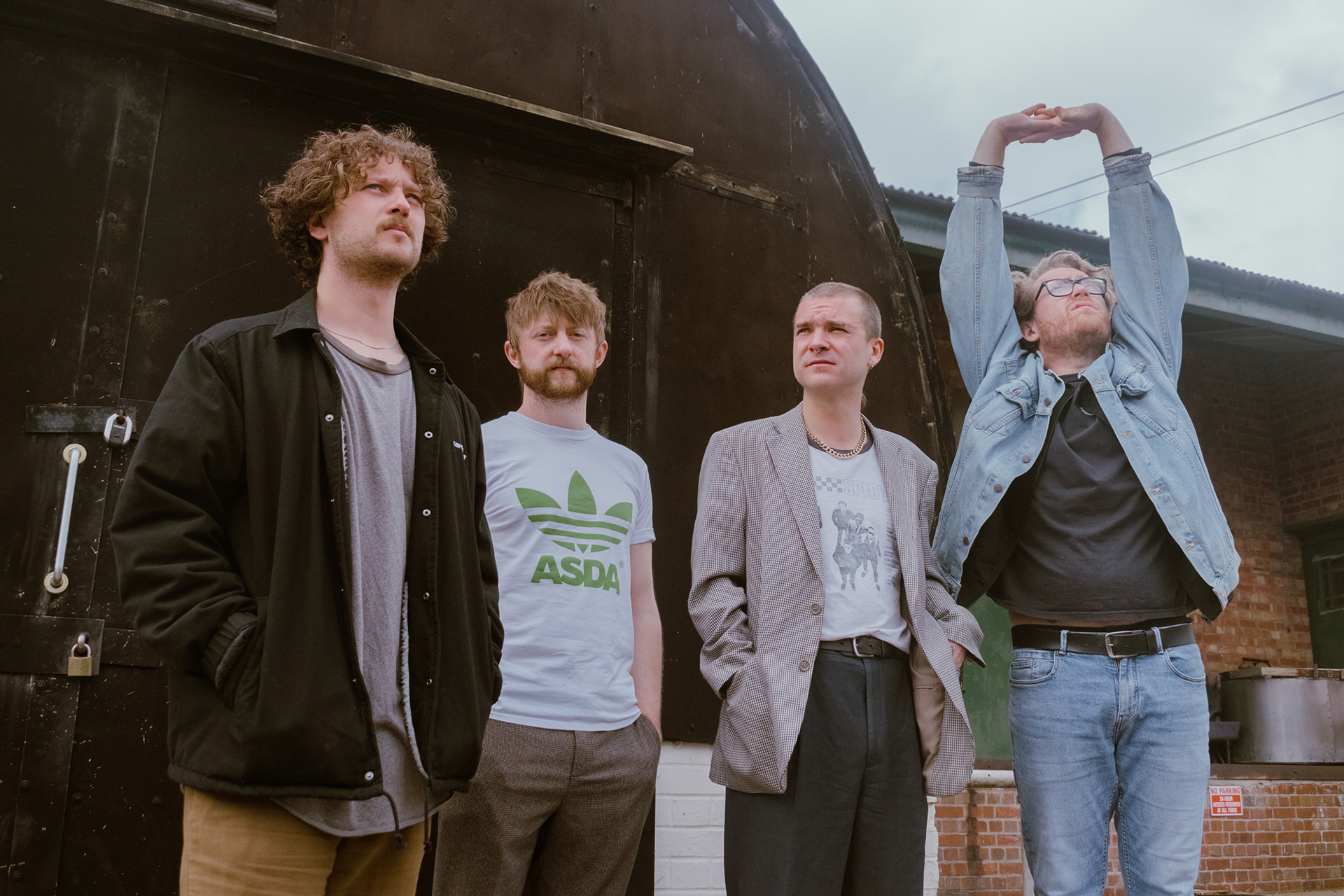 Bristol punks
The Pleasure Dome
are back today with scathing new single, "
Pretty Picture
". Somewhat at odds with its title, it paints an ugly scene of narcissism as currency, presented in a world where pride has become interchangeable with vanity.
Through three short minutes the four-piece channel a raw and direct energy, in which "
Pretty Picture
" not only screams their distrust of social media's curated lifestyles, but also begs for self-reflection as a way to break the harmful cycles it can be all too easy to fall into. It is part bitter rebuke, part message of self-love.
"Maybe I'm a narcissist / Maybe I can't see
That all my best traits / Are my insecurities"
"
Pretty Picture
" was recorded live with producer Theo Verney (
TRAAMS, Pip Blom, Egyptian Blue
) who masterfully captures the band's bludgeoning, caustic and vitriolic tongue. Several of singer and guitarist Bobby Spender's lyrics are heavy with the weight of reality. "How can we dream when we don't sleep ourselves" speaks to the idea of lost ambition, as we attach our self-worth to unrealistic levels of adoration. His repeated questioning of "What really happened?" points to how the way in which we portray ourselves online can often mask our truth. It's a song of whirlwind intensity, harnessed into stunning clarity.
Spender comments further: "Self love is important. It's important for our mental health, our relationships and even to our dreams and ambitions. Sometimes you wonder if anyone will love you, first love yourself. "
Pretty Picture
" is inspired by everything from the nursery rhyme, 'Mary Mary Quite Contrary' to Show Me The Body,
Metronomy
's album '
Nights Out
' and
The Beatles
the song '
Taxman
' - it presents the idea of people's desire to share their lives on social media, with their superficial sand castles soon lost to the scrolling tide. Their carefully crafted content is gone in a moment - does this impact the self, is it healthy, is personal social media contrary to the reason we do it? It explores these ideas of narcissism by looking inwards at the self, the way we give meaning to our own image based on our experience, how we can be blind to aspects of our personality which are clear to others."
The Pleasure Dome are:
Bobby Spender - Guitar and Vocals
Loz Fancourt - Bass
Harrison Newman - Guitar
Bert Elvin - Drums
See the band at the following live dates:
Sat 31 Jul 2021 Farmfest, Somerset, UK
Sat 07 Aug 2021 Gold Sounds, Leeds, UK
Fri 27 Aug 2021 The Engine Rooms, London, UK
Sun 12 Sep 2021 Futurama Festival, Liverpool, UK
Sat 25 Sep 2021 YES, Manchester, UK
Fri 08 Oct 2021 FOCUS Wales, Wrexham, UK
Sat 16 Oct 2021 Left Of The Dial, Rotterdam, Netherlands
Fri 10 Dec 2021 Rough Trade, Bristol, UK