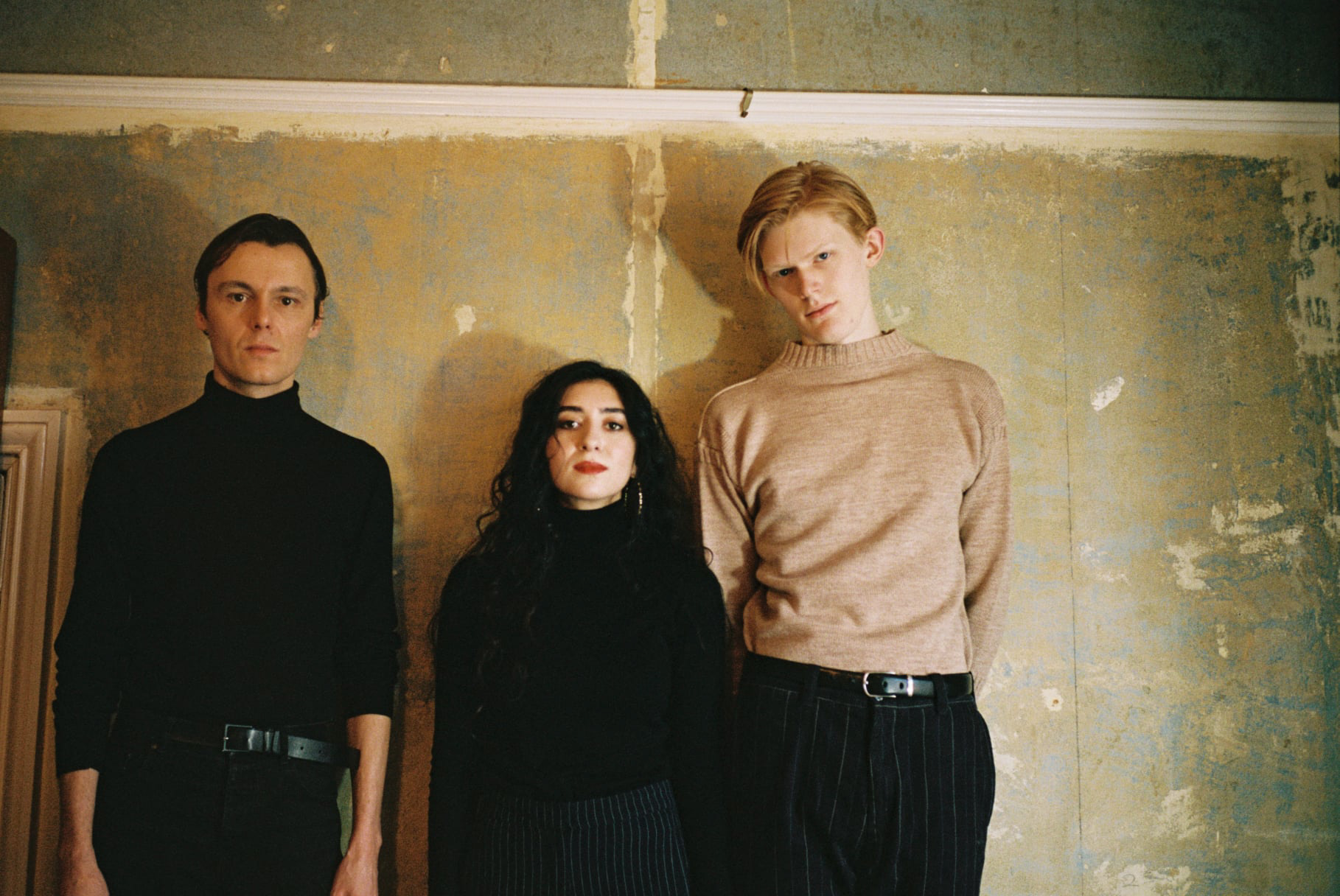 Today sees the release of their new single 'You Can't Lose' through Damaged Goods Records. The single comes from their forthcoming second album 'From Human Like Forms', produced by Billy Childish and set for release August 13th.
Featuring fourteen tracks of taut, stripped-down garage rock that has the capacity to be as whimsical as it is stomping, 'From Human Like Forms' sees The Shadracks achieving giddy new heights in their song writing and performing abilities - pushing their ancient sound 3.7 years ahead of the current lunar time module. 'You Can't Lose' is the first evidence of this – a stamping, rattling ode to need and want that declares everything it desires to say in just over two-minutes, then snaps to a halt.
"It's about wanting something you can't get," explains Huddie. "Chasing the unobtainable and finding yourself at the mercy of your pursuits."
The Shadracks began a mere three years ago when Huddie Shadrack and Elisa Abednego had a brief encounter in a deserted parkland. Discovering a shared interest in vacant park benches, herbaceous borders and beat music, it became paramount that they form a group - and quickly. 
After the release of their self-titled debut LP in 2018, a subsequent live BBC 6Music session for Marc Riley and a fast-selling EP, original bassist Elle Meshack retired from The Shadracks to peruse a career as a Poly Styrene impersonator aboard a Tahitian cruise liner: SS Honolulu Baby.
Fortunately for the bass bereft Shadracks, an advert placed in the window of a local stationers was answered by a certain Rhys 'King Nebuchadnezzar' Webb, there followed a two-hour induction ceremony (in which to learn all the new tracks) before Webb was sworn into The Shadracks fraternity.
The anticipated release of 'From Human Like Forms' will be complimented by videos for the album's single releases shot by innovative film maker, and former The Jesus And Mary Chain bassist Douglas Hart, and The Shadracks have keen eyes on opportunities to play live as 2021 starts to come alive.
Starting with an album release gig confirmed to take place at Moth Club in East London at the Cave Club. Tickets available
HERE
.