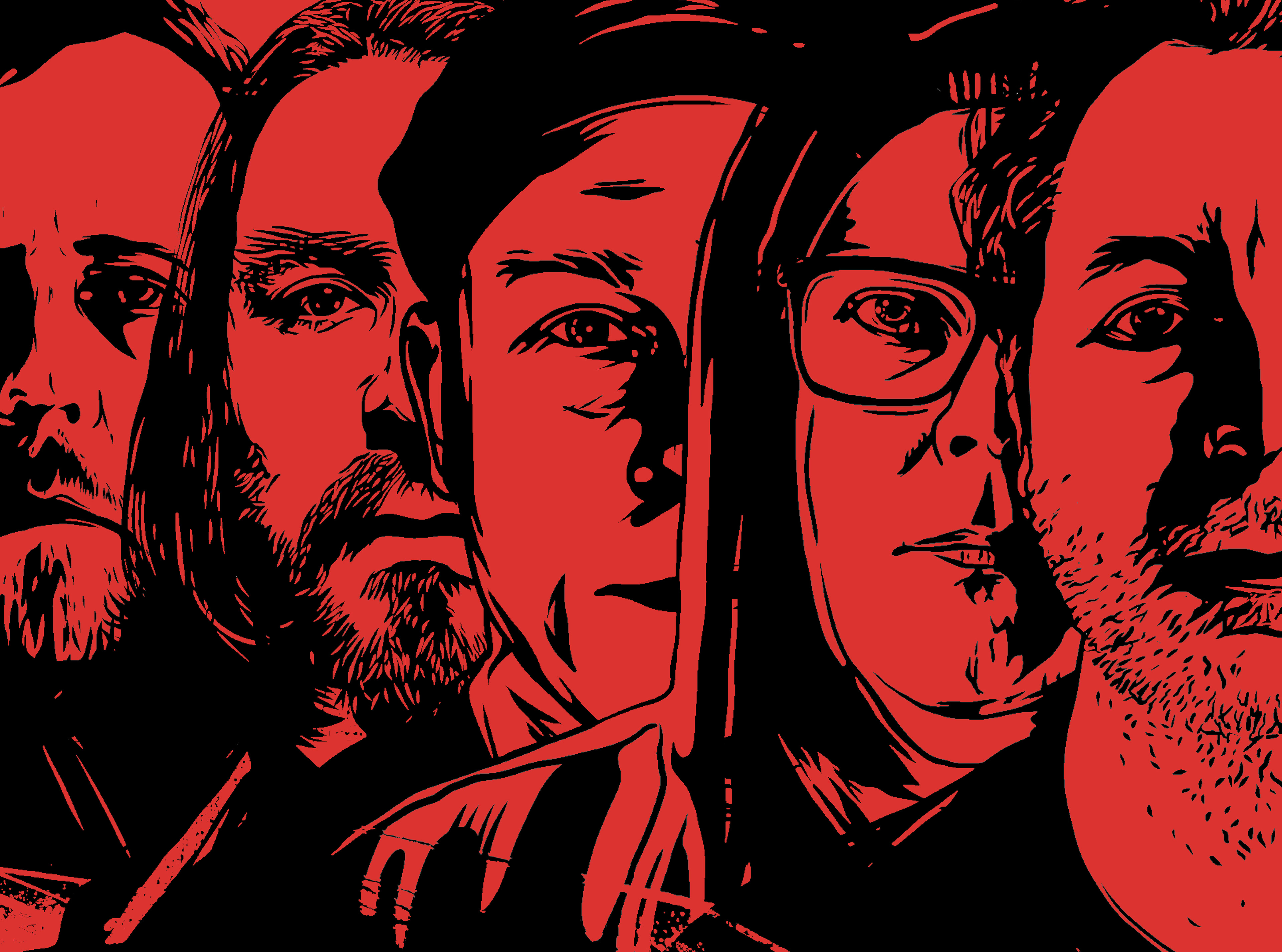 Quick off the back of their successful debut single '

Dry

', comes '

Crush This World

' the latest earworm from Colin Doran (

Hundred Reasons

) and Jason Bowld's (

Bullet For My Valentine

,

Pitchshifter

,

Killing Joke

) rock studio project

They Fell From The Sky

, due for release May 7th.
They Fell From The Sky formed after Colin and Jason got together for Jason's collaborative project '

This Is Menace

'. They then started writing with Dave Draper and completed the line up with Lee Erinmez (

Snuff

) and Oly Edkins. 
Once in the studio the band's songwriting flourished and an album began to take shape, blending the multitude of styles each member brought to the table. The songs started to flow and the sound honed to make the unique songwriting juggernaut that is They Fell From The Sky.
From the get, '

Crush This World

' is electrifying. The track, an almost battle-like anthem, feels like an outburst of hope, built around rhythmic, garage-esque riffs, tight drums and propelled by its most distinctive asset: Colin's voice; ranging from soft and nostalgic in places and downright shrieking in others.
Taken from their upcoming album, '

Crush This World

' is about how "most relationships have issues because of outside influences. The song is a romantic juggernaut telling the world to fuck off and let people just get on with being together", explains lyricist Colin Doran.
The track is produced by the band's guitarist Dave Draper, who's best known for his work with

The Wildhearts

,

The Professionals

and

Kerbdog

.
Designed with the song's theme in mind, an anime-style music video created by AYAKASHI アヤカシ depicting an end-of-world style fight scene will be released alongside the single.