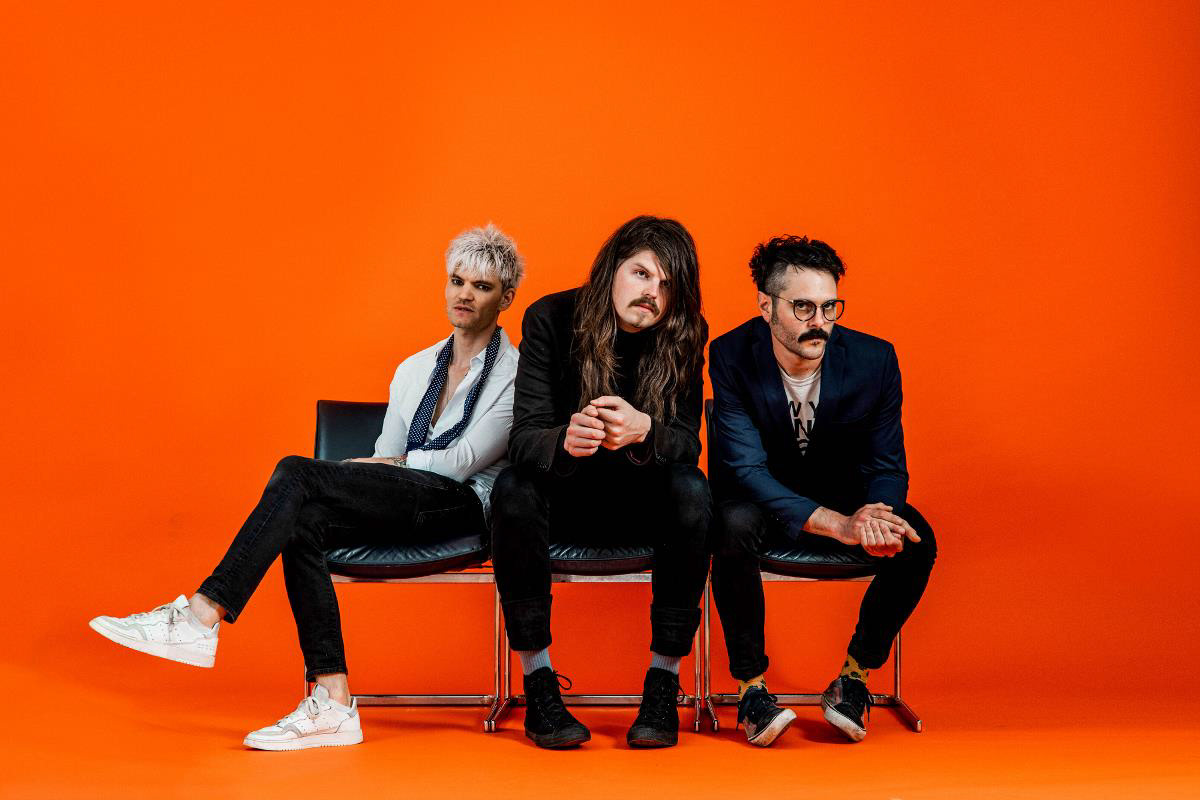 Following their performance at Download's Pilot event and a successful series of dates supporting Royal Blood, Tigercub return today to share an animated video for "Blue Mist In My Head", an undoubted highlight from an album full of them. Working with the animator and director SKUMBAGOVICH, they had the following to say about their video:
"The crux of the music video is the feeling of viewing life as though through a screen - no agency, no motivation, just dispassionately watching events unfold around you as you sink into yourself. Tigercub wanted to use disjointed TV imagery as a vehicle to talk about depression and detachment, so most of the video is set behind inside a continuous rabbit hole of old fashioned CRT screens that reveal more screens within."

The recent return to live has been a taster for further dates later in the year, including a further show with their friends in Royal Blood. The band will then tour "As Blue As Indigo" in full with a series of headlining shows to come in November and December.
Catch Tigercub live on the following dates:
September
13: Lincoln, England - Engine Shed w/ Royal Blood             
November
27: Brighton, England - CHALK
28: Guildford, Surrey, England - The Boiler Room
29: Tunbridge Wells, England - The Forum
December
01: Norwich, England -  The Waterfront
02: Leeds, England - Brudenell
03: Sheffield, England - The Leadmill
04: Glasgow, Scotland - King Tut's Wah Wah Hut
05: Newcastle, England - The Think Tank
06: Birmingham, England - Dead Wax
07: Nottingham, England - Bodega Social Club
08: Manchester, England - The Deaf Institute
10: Cardiff, Wales - Clwb Ifor Bach
11: Southampton, England - The Joiners 
12: Exeter, Devon, England - The Cavern 
14: London, England - Lafayette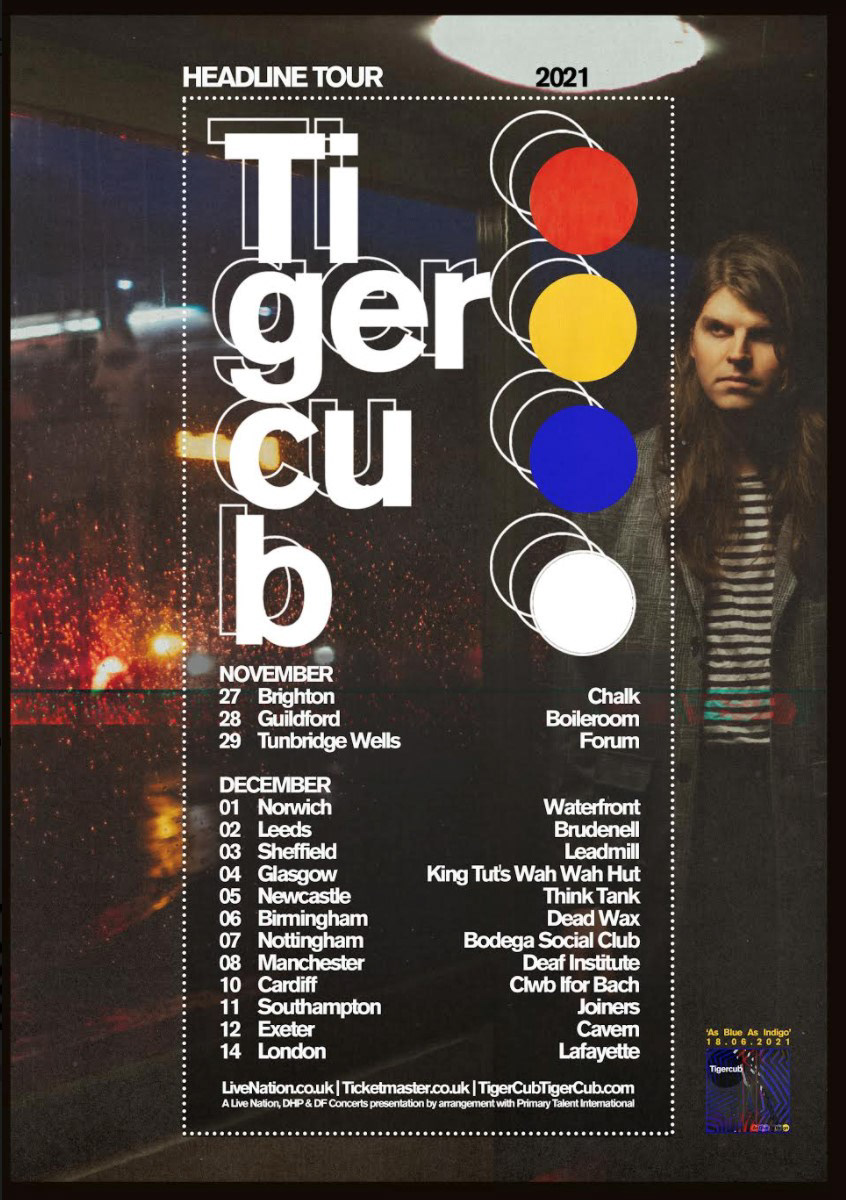 Jamie, who stands 7 foot tall and is the band's sole songwriter, claims the creative fire for "As Blue As Indigo" was sparked by colour theory and the notion that what each human eye sees as colour could be totally subjective. That idea led him to explore his own personal issues through a similar prism, exploring topics including anxiety, depression, toxic masculinity, the death of his grandmother and the recent suicide of a close friend; and in turn began spinning the lyrical thread that ties the entire record together. Putting himself under the microscope was to become key:
"I never really felt in the past that I could talk about really personal things. I'd always used a mask. It's quite easy to do that because you're not exposing yourself in anyway. I'd always subconsciously tried to shy away from talking about myself," he notes. "I didn't want to do that anymore. I wanted this to be about me and process my emotions for the first time. I think that's made us more genuine and authentic as a band"
 "As Blue As Indigo" is as colourful a journey as the vivid title suggests, its ten tracks span the progressive to the immediate, the gentle to the monolithic, and most of all fulfill the significant potential the band have always promised. "As Blue As Indigo" is an album that looks set to cement their place at the top table of British rock acts in 2021.