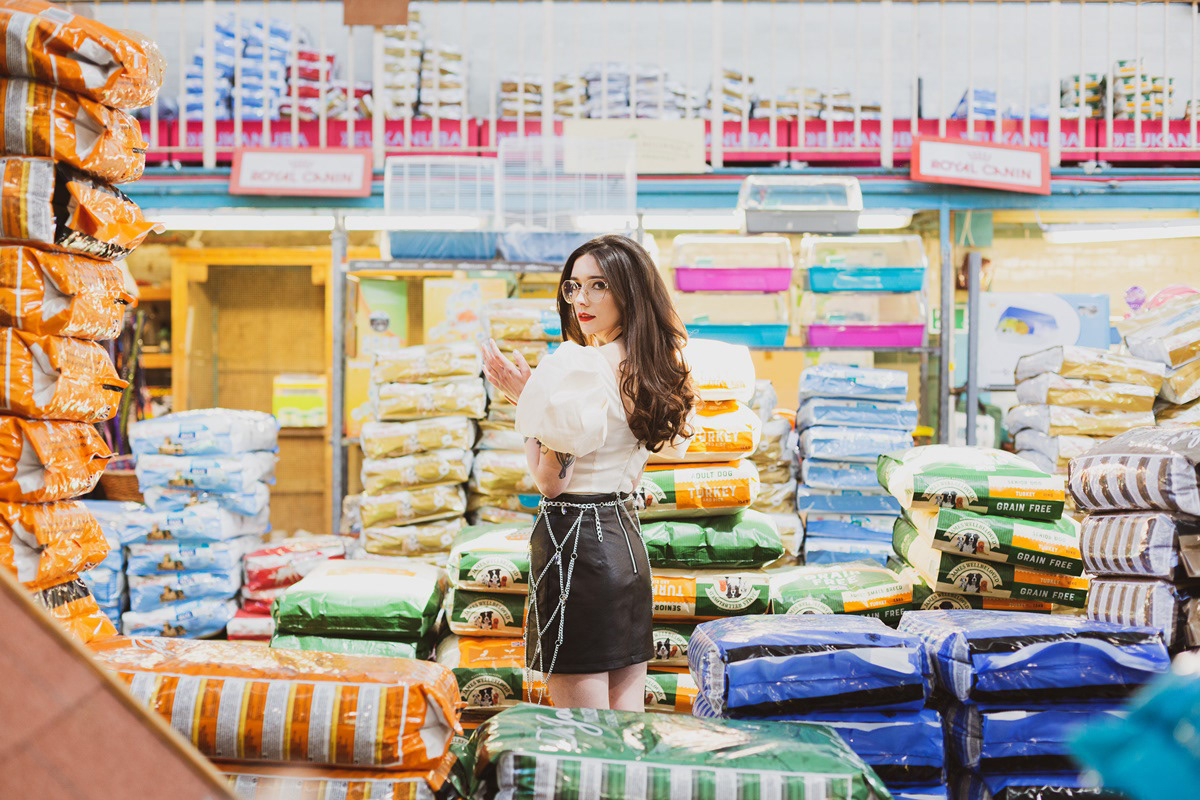 Zuzu is sharing the video for her latest single "Timing".
"Timing", the first new music from Zuzu since her acclaimed 2020 EP How It Feels, picked up eager support recently, being featured by BBC Radio 1, Clash, Dork, Gig Wise, The Independent, NME, Radio X and more. Its accompanying video sees Zuzu wrap her arms around her Liverpudlian heritage and highlight a hidden space in the city - The Williamson Tunnels.
 In "Timing", under a wall of fuzzed-up guitars and twinkling synths, Zuzu plunges emotional depths and considers the creeping sense of "what if…?" as lives take opposing paths and differing destinies play out. Talking about the song and its new video she comments:
"This song is about what could have been - meeting someone you have an instant connection with but the timing was never right. The video was shot in The Williamson Tunnels in Liverpool. I've been exploring a lot of Liverpool's under-appreciated spots and for me this is top of the list. The video was inspired by some of my favourite childhood films and games such as Indiana Jones, Tomb Raider, Jumanji, The Goonies etc. It's a metaphor for being stuck in a bad place in life and how you'll find your way out eventually, even if it seems impossible. Shot by the incredibly talented Infinite Film over 12 hours, we squeezed through 30 foot long crawl spaces and waded through water all deep underground the city of Liverpool."
Liverpool's acclaimed singer-songwriter – and noted sci-fi obsessive, gamer, and comic book enthusiast - is sharing her first new music since blazing a trail with 2020's major label EP release How It Feels. With that EP being released just as the UK entered its first lockdown, Zuzu might have good reason to consider her luck with timing. However, the stars in Zuzu's own universe look to be aligning once more, after what many might see as having been a productive 12 months. As she emerges from her home studio in Liverpool, she has been writing music for Cartoon Network's "Adventure Time: Distant Lands", contributed a re-working of her song "How It Feels" to The Sims video game (sung in the The Sims' own language, "Simlish"), and just last month became the first artist in the northern hemisphere to play a non-socially-distanced live show, as she performed in front of 5000 fans in support of Blossoms.
Through her sincerity, intimacy and rawness, Zuzu continues to catalogue what she describes as a "deep emotional unrest", striving to arrange, sort and file how she feels through her music - defragging a cluttered and chaotic headspace, to figure out what it means to navigate life as a twenty-something. Her talents always shine brightest when she matches intense emotional outpouring with choruses that launch to euphoria via dejection and back again.
Zuzu is confronting 2021 fired up with the spirit of her idols Diana Ross, her mum, Emeline Pankhurst, Winona Ryder, Cruella de Vil, Audrey Hepburn – each of which she has a tattoo of. Her boundary pushing mentality feeds into the psyche of the city which has long been imbued with a spirit of fierce independence, unwavering loyalty and creative genius. All the same magic that defined the likes of The La's, Echo & The Bunnymen, The Zutons and The Coral are visible in Zuzu's music, as is the world-conquering pop nous of Taylor Swift, the unapologetic accents-to-the-front hometown pride of Courtney Barnett, and the self-love call to arms of Lizzo.
Look out for more new music from Zuzu throughout 2021.