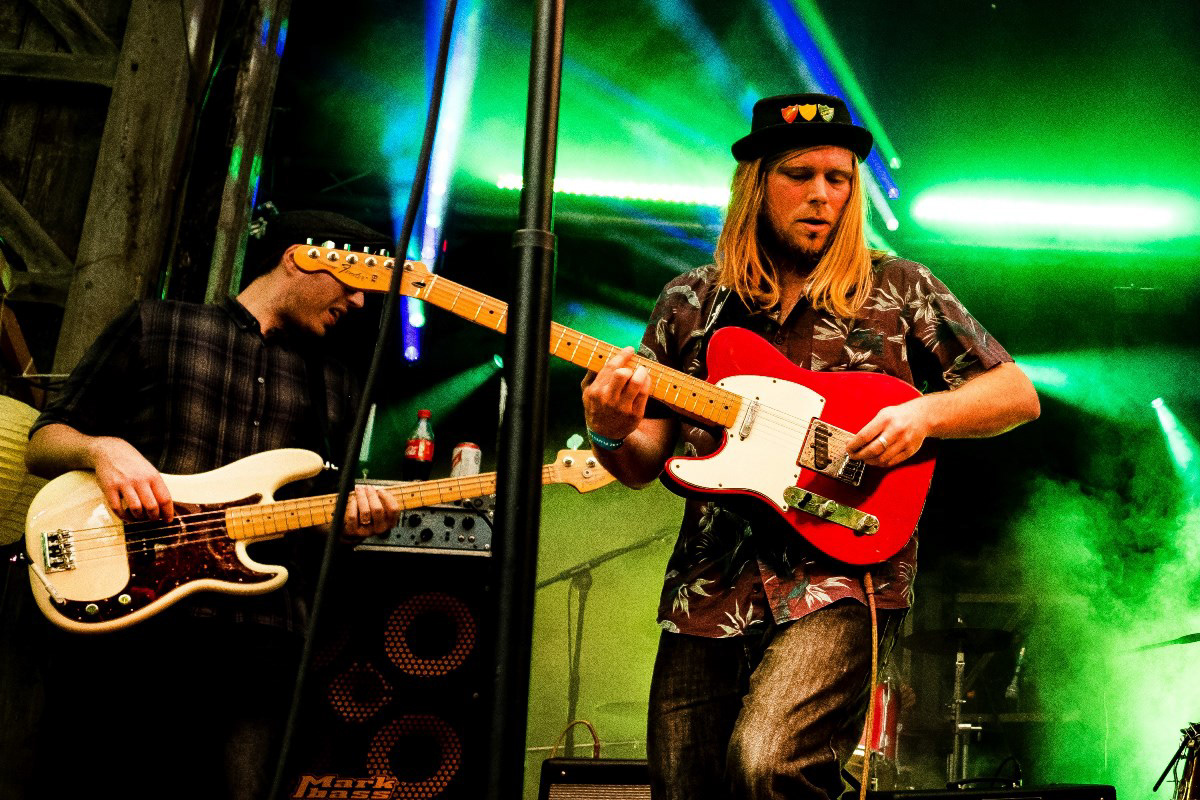 Captain Accident's latest album, '
Bad Press
', interweaves reggae, rocksteady and ska with boisterous bass and silky guitar to create a tapestry of some seriously mellow music. Yet despite its smoothness, there's also an edge here, for the lyrics often contain elements of heavy political commentary that add a sharp, smart overlay to the dulcet instrumentals.
'
Bad Press
' is Captain Accident's fourth studio album, and his first since the release of the well-received '
Wake & Break
' five years ago. His band has garnered a strong reputation for their festival performances, including Glastonbury, Bestival, Wilderness, Boomtown and Secret Garden Party. Captain Accident has shared stages with many of the most recognisable names in the business including Suggs, who has been known to invite himself onstage in order to sing with the band, Neville Staple, The Skints, Less Than Jake, The Toasters, Aswad, The Skatalites and Fishbone.
Album opener '
Not The End of The World
' introduces us from the outset to Captain Accident's signature blend of sweet rhythms and social commentary. Meanwhile, '
Best Shoes
' has a lighter touch, celebrating the joys of getting ready to go "out out".
Next comes the standout track of the album, '
Playing Field
': a lockdown-inspired song with pin-sharp lyrics and a call to action to build a better world after the pandemic. Other highlights include '
Run Rabbits Run
' and '
Puttin' Up A Fight
', both of which blend multi-layered, toe-tapping instrumentals with smart, skilfully-delivered lyrics.
Closing track '
Wake Me Up
' winds things down nicely, and contains a beautifully silky guitar solo to round things off.
So it's a Good Review for '
Bad Press
': a smooth blend of mellow reggae, rocksteady and ska, but with some lyrical bite too. If you're after an album to chill to on a hot summer's day, this should fit the bill perfectly.
Tracklisting:
1.    Not the End of The World
2.    Best Shoes
3.    Playing Field
4.    Wings
5.    Miami Incoming
6.    Run Rabbits Run
7.    Ride My Own Path
8.    Puttin' Up A Fight
9.    Dark N Stormy
10.    Wake Me Up
'
Bad Press
' is released on August 20th, 2021