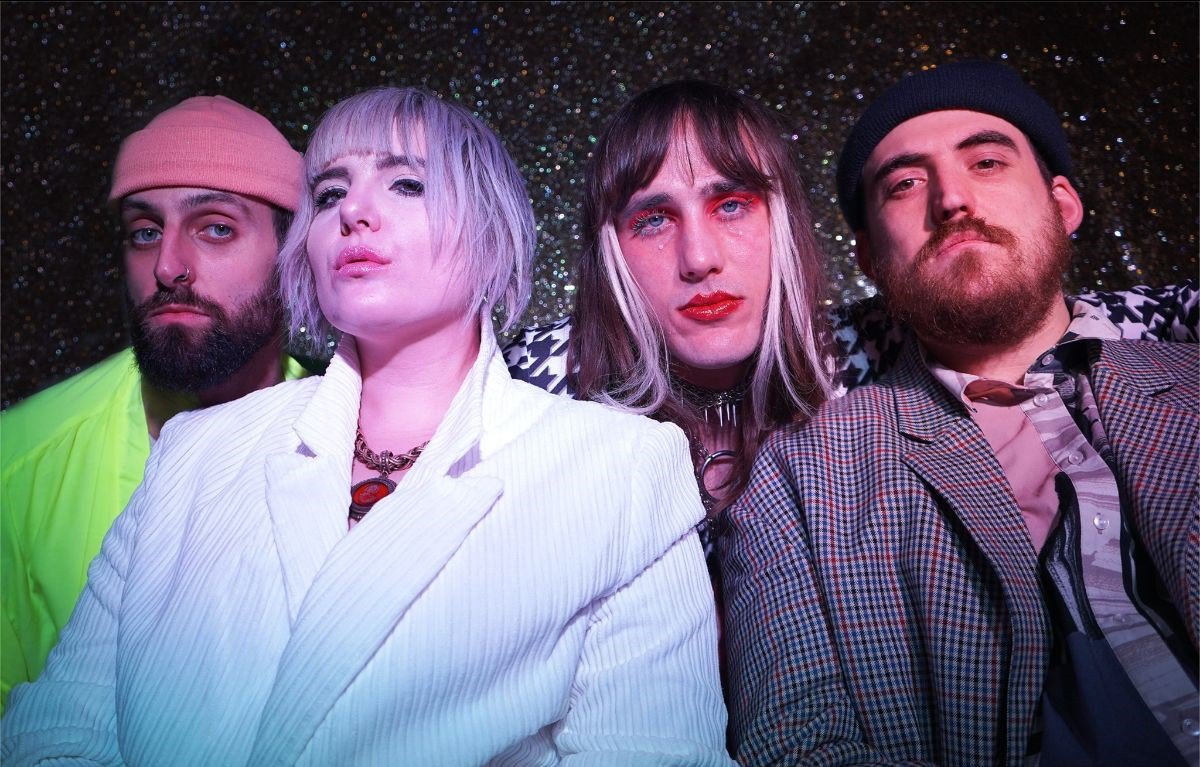 Brighton electro-punk misfits
LibraLibra
were due to play Glastonbury this year, alongside a host of other festival appearances and gigs, in support of their new EP '
Hail Mary
', but we all know what happened next. Thankfully, the Covid-19 pandemic hasn't prevented the launch of the EP, which contains some of the most exciting new music I have heard so far in 2020.
Production luminary SPACE – fresh from birthing two of the most impactful British albums of the last few years with Idles – invited LibraLibra into the studio with him to develop the tracks for 'Hail Mary'.
"SPACE really challenged us on who we are and what we want to say. He delved into asking what kind of world or vision we want to create – what kind of message we are trying to send to the world and our audience." - Beth Cannon
The dreamlike introductory instrumentals of 'Hail Mary Part I' are soon supplanted by the catchy pop hooks of 'Lonely Girl', and you know this EP is going to be something special. The melodically additive electronic dancefloor strut contrasts with the serious undertone of the lyrics, dealing with themes of loneliness and anxiety that many feel in the digital age when connecting with others on dating apps.
The anthemic 'Rock Band' takes things up a further notch, with a sublime mid-song instrumental building to an electrifying crescendo. The EP then reaches a highlight with 'Juicy Lucy', a high-energy blast of righteous indignation that sees LibraLibra at their most pop-punk.
'Hail Mary Part II' sees a return of the instrumentals, more discordant this time, leading us into the final track, 'Listerine'. This ballad, sung by lyricist Beth Cannon, is simply sublime, her soaring vocals interweaving perfectly with the sparse instrumentals as the track, and the album, build towards their climax. It will, indeed, all come good in the end.
LibraLibra have delivered an outstanding EP, and it's not hard to see what inspired iconic outsiders Genesis P. Orridge and Psychic TV to recruit the fledgling Brighton band to open their hugely anticipated, sold out show at Heaven in London; nor how that hallowed hive of inclusivity proved the perfect venue for LibraLibra's flamboyant, in-your-face misfit-pop.
With the release of 'Hail Mary', this attention-grabbing band lift the lid on the musical spoils of their SPACE sessions, freshly galvanised for an exciting new phase. Highly recommended.
'Hail Mary' is released on 14 August 2020 via LibraLibra records.