Newark's Flying Circus provided an intimate venue for the penultimate date of Project Blackbird's Into the Wilderness tour. The UK-based band, comprising Ming Nagel on vocals, Jon Read on keyboard/trumpet, Alan Roberts on guitar and Jamie Varley on keyboard/bass, defies easy pigeonholing into any single genre, such is the range and variety of their music.
The set opens with 'Aurora Borealis', which begins with slow-paced jazzy instrumentals that would not be out of place at Caveau de la Huchette in 1950's Paris. However you quickly learn to take nothing for granted with this band – just as you think you know where you're heading, there is a stylistic shift and Nagel's poetic spoken lyrics take you in a new direction entirely.
The dreamlike quality continues with 'Postscript', before a change in tempo with a cover of Bob Marley's 'Natural Mystic' which exemplifies the band's ability to absorb a diverse spectrum of influences into their work.

The tempo is maintained with 'Elevation', arguably the band's most 'pop' track, which includes lyrics inspired by Michelle Obama ("When they go low / We go high"). This is followed by 'National Trust', a song that originated with Project Blackbird's precursor, Bluebird Parade, and features on that band's 2015 album Songs from the Headland.
Both 'Endurance', the title track of the band's debut album, and 'Same Heart' which follows, deliver some of the best lyrics of the evening, demonstrating both beauty and intelligence.
'Sunflower' provides Varley with an opportunity to display his considerable skill on bass guitar. This is followed by the second cover of the evening, with 'Easy Life' by The Bodysnatchers – not an obvious choice if you're familiar with the original, but one that Project Blackbird have superbly assimilated into their own canon.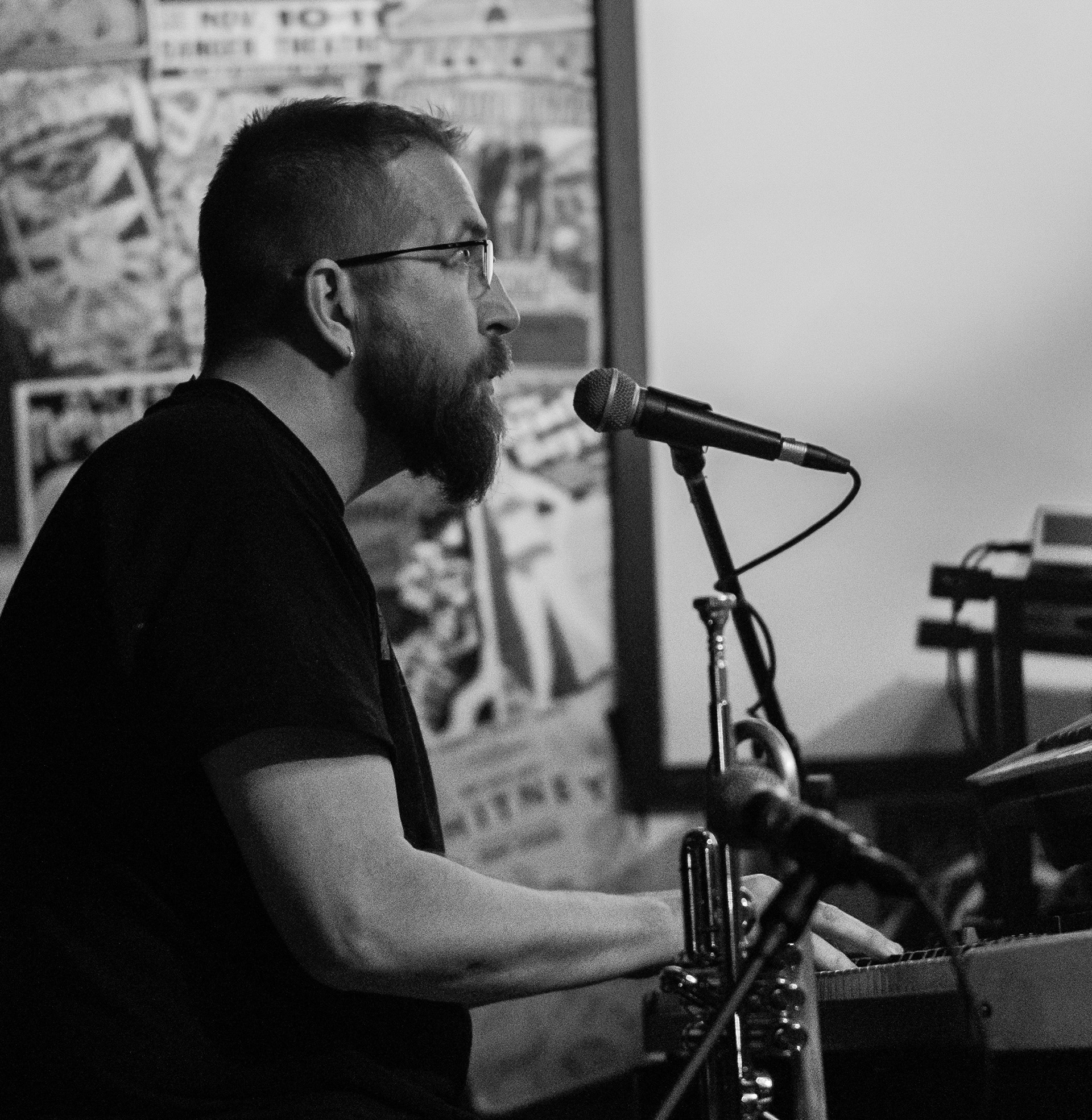 'Corvids' is next, another track carried forward from Bluebird Parade, as is 'Driving Through Norway' which follows later. 'Underneath the Ramparts' is achingly beautiful, with folk music overtones, the instrumentals providing a rich backdrop for Nagel's silken voice.

The sparseness of the first half of 'Nearest Relative', the title and lyrics of which allude to the Mental Health Act ("I know this is not you / But to you it's the truth"), is in stark contrast to the richness of previous songs, but the piece soon builds to create a track of outstanding complexity, and a highlight of the evening.
Finally comes 'The House That You Blew Down', a beautifully multi-layered song which gives each band member an opportunity to showcase their considerable musicianship, as all too soon the gig draws to a close.
Project Blackbird are a band unafraid to experiment and to source their inspiration from an eclectic range of sources and genres. These are talented musicians with years of experience whose attention to detail pays off in every well-crafted song. Their 2019 tour will be over by the time you read this, but be sure to catch one of their gigs in the future, or acquire a copy of their album. Better still, do both.
The debut album Endurance is available now. Further information about Project Blackbird be found on their official website
https://projectblackbird.band/